We have been talking about IO-Link for a long time.  The benefits to manufacturers like "hot-swapping" a smart device.  One of the benefits for machine builder is reducing commissioning time.  So it was not surprising to me to find IO-Link on the exhibit floor at IMTS 2016, but it was surprising how much IO-Link was used on equipment and demonstrations.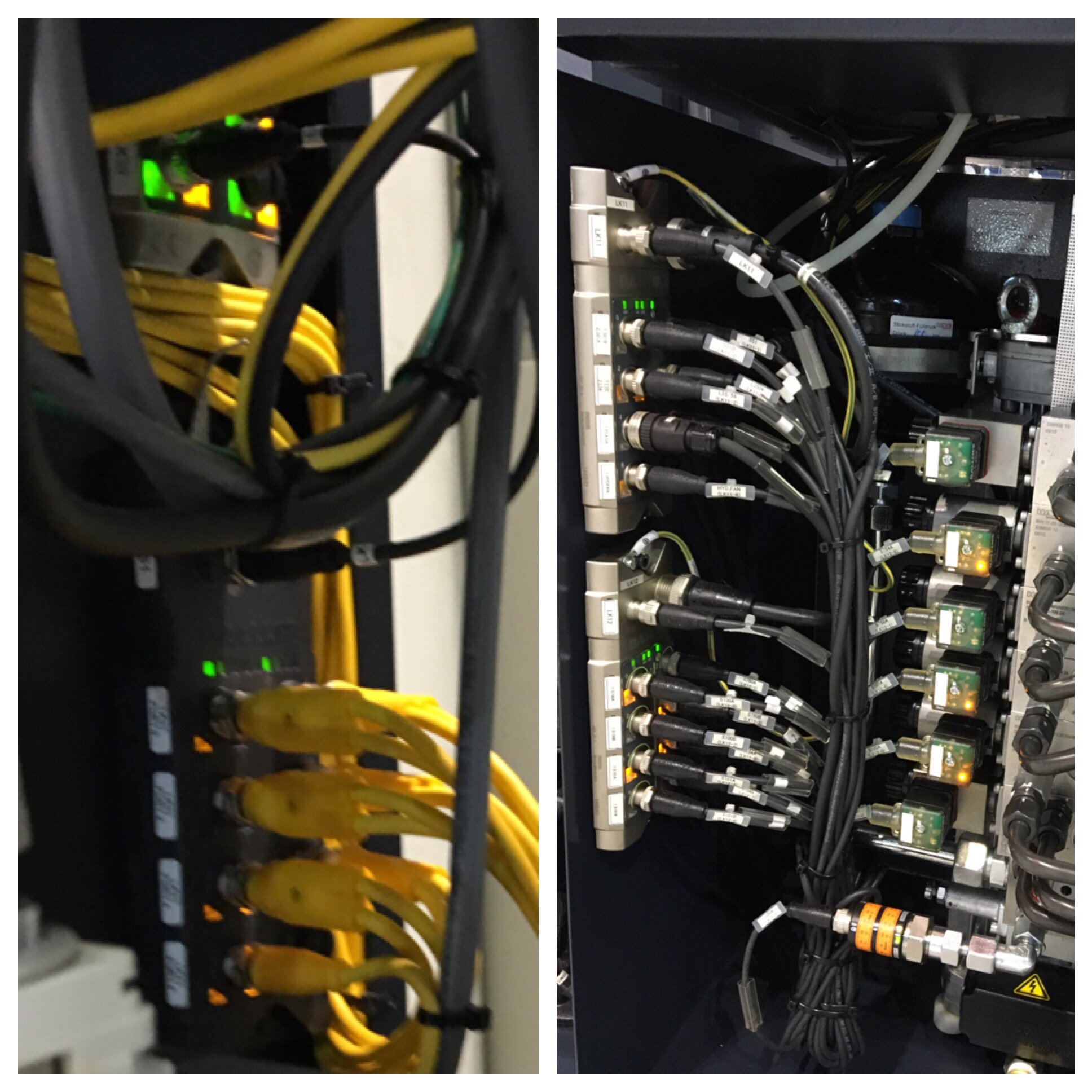 On a cool demo of robotic load and unload of two machining centers from the team at Makino Machine IO-Link was used for I/O applications driving solenoids and collecting sensor inputs.
What is neat about I/O hubs regardless of the brand is the ability to collect many simple discrete sensor inputs and drive outputs over one IO-Link channel.  It can save tim dramatically over traditional hardwired applications.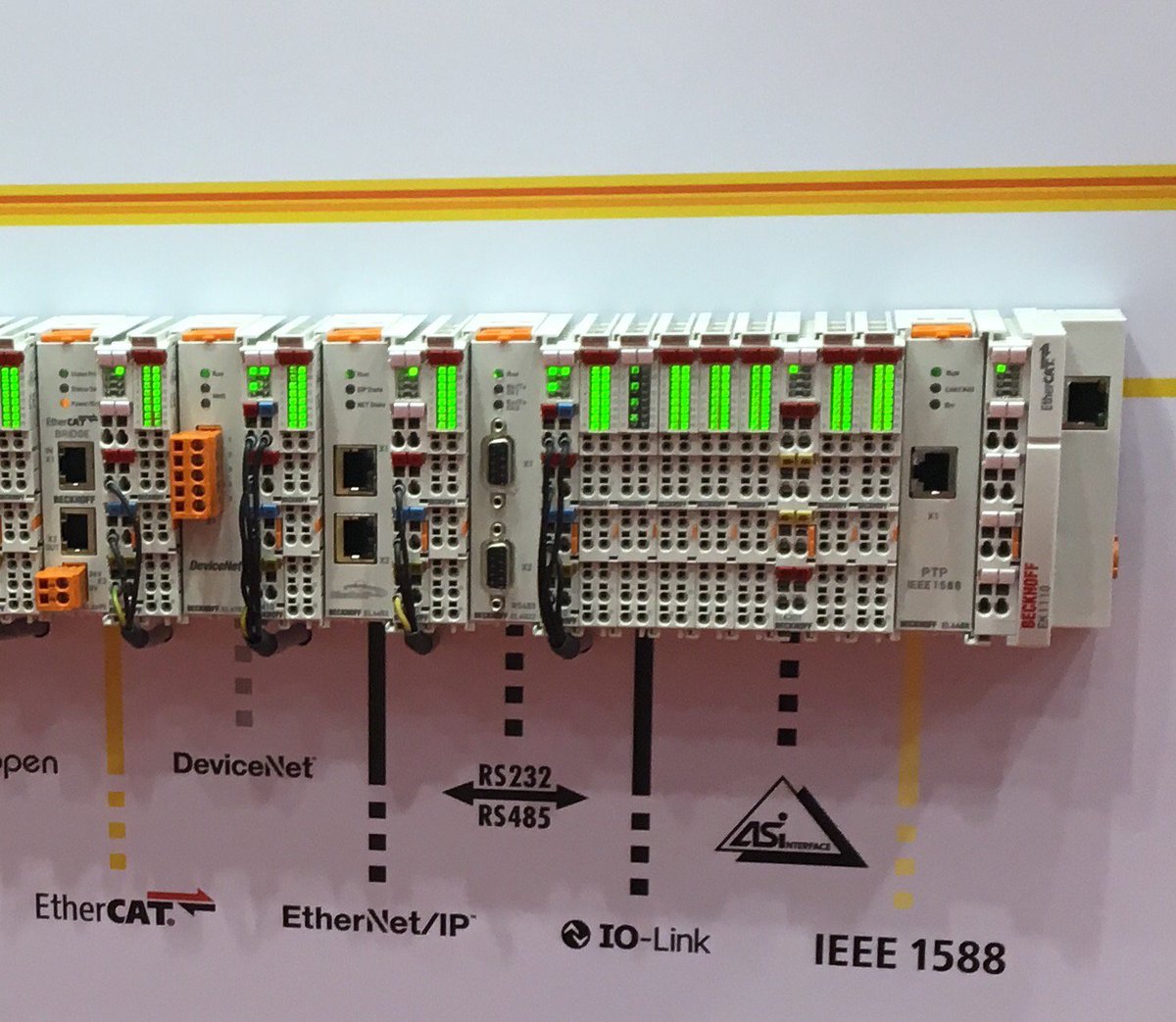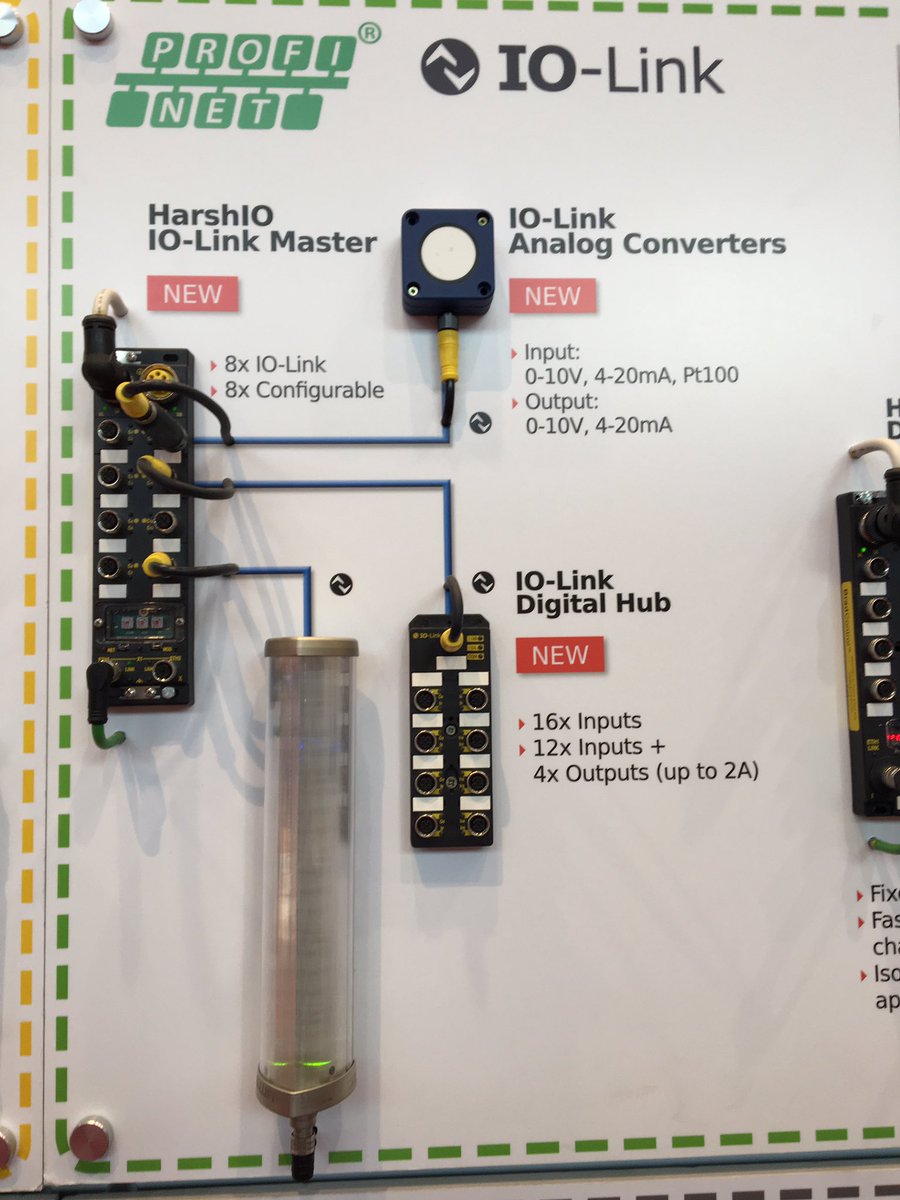 At Beckhoff they were showing their IO-Link master options for a slice in the PLC.
Molex displayed their Profinet IO-Link master and slave devices like analog converter and digital I/O hubs.  What I liked about their demo is they showed how open and easy the IO-Link technology is to integrate other company's devices like the Balluff SmartLight.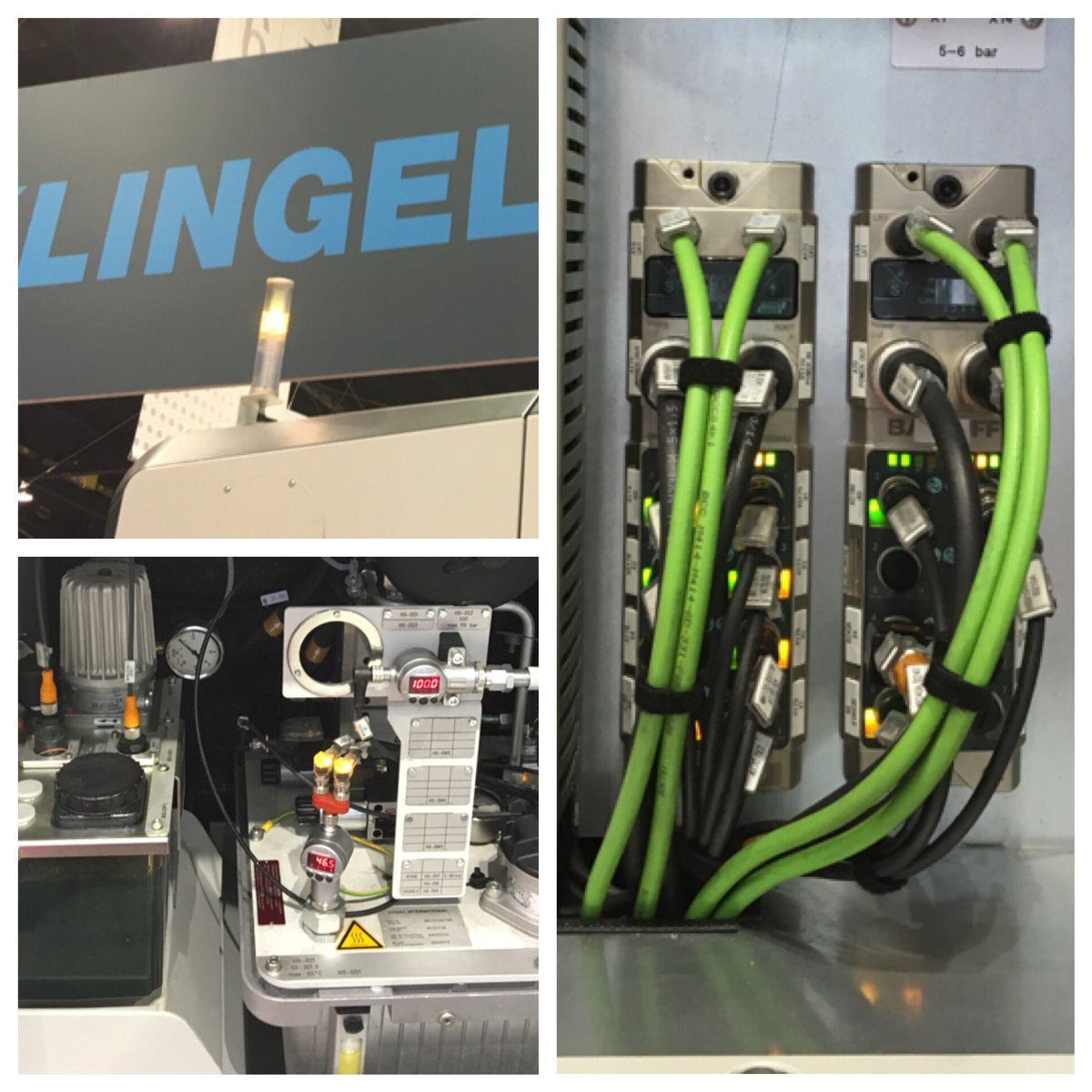 In the Klingelnberg booth on one of their flagship machines IO-Link masters and SmartLight were installed on the machine. IO-Link inductive positioning Smart Sensors from Balluff were used for measurement of the chucking position.
And inter-operability was also shown with multiple manufacturer's process sensors with IO-Link installed tied back to a Profinet master.  Since IO-Link is an open standard with over 90 automation vendors, it was nice to see the inter-operability in action.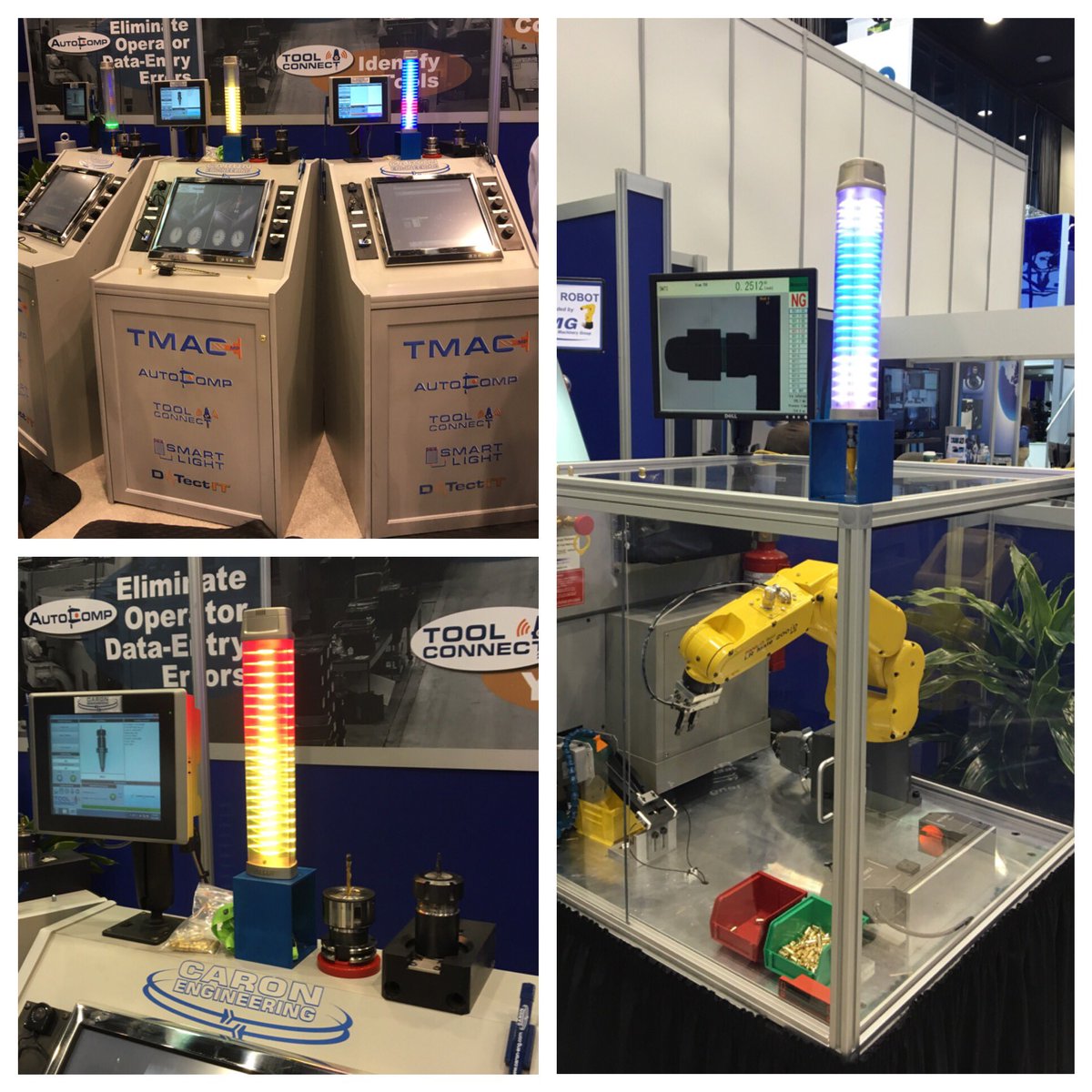 The SmartLight was shown all over the IMTS show due to Caron Engineering's easy integration into a PC without an industrial network.  Too many booths to name had the SmartLight integrated with the Caron IO-Link Master solution.
The fact that IO-Link can be used with multiple master interfaces and options, really makes it an easy to select and universal choice for a variety of applications.
I look forward to seeing what unfolds in the two years before the next IMTS show.  I anticipate there will be a dramatic and continued adoption of IO-Link as it enables and scales Industry 4.0 and IIoT applications.
To see more or join the conversation check out #IMTS2016 on Twitter.